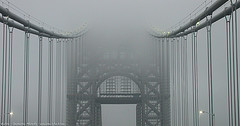 Jesus Christ was only a swear word to me for the first 19 years of my life. All that changed one Sunday morning at a little church on the outskirts of Eugene, Oregon. I was ambushed by the love of Jesus. The entire course of my life was altered in what seemed to be a moment. To say I knew nothing about the Christian life would be an astonishing understatement. Were it not for CCC staff women at the University of Oregon, I don't think, humanly speaking, I would have made it. Having come from a very raucous background, I fear I would have returned to my wild ways.
As a single woman, I learned to read my Bible, pray, share my faith, and see friends come to Christ. From the first, I had the unfolding conviction that this was the very best way to say, "Thank you, Jesus, for saving me from certain destruction." That sense of overwhelming gratitude continues to be a primary motivation to stay in ministry through all the seasons of my life.
Bob and I joined staff after 3 years of marriage. How we loved going on campus together and seeing all the ways God was graciously using us! When we'd been married 5 years, our first child, Bryan, arrived, and my Bible study moved from the campus to my living room. The extent of my direct involvement with students decreased, but my passion for college ministry did not. God always provided ways for me to keep my heart connected to students. As we moved to regional leadership roles, my ministry shifted from students to our staff moms. Wives' retreats, phone calls, vision trips all kept my heart engaged. I just kept writing my thank you card to Jesus even when our second child, Brooke, was born.
More opportunities for giving back to the Lord emerged as I spoke at retreats in the States and abroad and as I taught Bible studies at the various churches we attended around the U.S. When my nest emptied some 7 years ago, I was surprised to receive from God yet another way to express my supreme love and gratefulness to him—through writing books, Bible studies, and magazine articles.
So you see, whether single, married, a mom, or an empty-nester, I've wanted nothing but to see more and more people enter the mystery of abandoning themselves to God—and he has provided the means—but not without significant changes in my thinking and believing over the years: Was I doing enough ministry? Was I doing too much ministry at the expense of my family? I had to do the hard work of examining my motives behind my ministry involvements and identifying any (guilt, works-based righteousness, comparison to others) which threatened to sabatoge my real heart behind what I was doing: expressing my love for the one who loved me.
from The Message:
I waited and waited and waited for God.
At last he looked; finally he listened.
He lifted me out of the ditch,
pulled me from deep mud.
He stood me up on a solid rock
to make sure I wouldn't slip.
He taught me how to sing the latest God-song,
a praise-song to our God.
More and more people are seeing this:
they enter the mystery,
abandoning themselves to God.