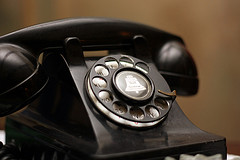 How many people read your newsletters or open your ministry emails? Do you wish you could ask a professional how to best communicate with ministry partners online? I'm blessed to have not only a social media professional, but a long-time supporter of multiple staff members spend a few minutes sharing  how social media improves your relationships and communication. Steve is the President of IOV Media which "consults individuals and businesses in helping them navigate and succeed in social media/networking. This includes providing social media education, strategic consulting, application develop and more." He was involved in CCC as a student and has maintained relationships and involvement in CCC since graduation. How awesome is this?
I wanted to hear from Steve because he is on the edge of social media and can help us work on things now that will become commonplace in a few years. Let's not wait until we are behind to begin leveraging the power of social media to connect more personally with those who invest in us so significantly!
Please share your questions and thoughts in the comments! My guess is that Steve will be happy to respond in the comments.
the video starts at the 20 second mark (sorry!)
note: this post is obviously geared for those in full-time ministry that have to raise their own financial support. however i believe what Steve shares has applications across the board.
Can't see the video? Click here.