"Most Christians in the U.S. just don't get it: 20 percent give literally nothing, and the vast majority give very little."–Jamie Munson
The RE-Think Blogference is starting "Books," a new category to help start ministry conversations and connect ministry starters. Jamie Munson, the Executive Pastor at Mars Hill Church, graciously agreed to answer some questions about his new book "Money," as well as some encouragement for leading students in stewarding money well.
What was the main reason you chose to write the book?
"I wrote it for our church, Mars Hill. But I also wanted to help the church at large. Most Christians in the U.S. just don't get it: 20 percent give literally nothing, and the vast majority give very little. I wrote Money to help teach a biblical view of stewardship. Jesus said that our heart follows our treasure, which means this is a crucial subject that we must not ignore or abuse with the likes of prosperity theology, poverty theology, and American Dream-ism."
What's one biblical principle about money that most young people seem to miss?
The main biblical principle that most people—including young people—tend to miss is that everything belongs to God. He has given us gifts like money, talent, and time in order to serve and glorify him. In the end, we Christians will stand before Jesus to give an account for how we used his stuff: did we waste it on ourselves or did we use it to bless others and share the generosity of God?
What two short pieces of advice would you give to handle or relate to their money better?

"First, give. You may not think you can, but you can. God cares more about the heart than the size of the gift (Luke 21:1–4). Start somewhere and God will use the spiritual discipline of giving to change your heart and make you more like Jesus. As a waiter and a new Christian, I was pretty pleased with myself when I started giving ten bucks a week, until the Holy Spirit convicted me that $10 in no way represented the sort of generous, sacrificial, worshipful giving that God invites us to. He's given me a lot of grace.
Second, consider what you'd bring into a marriage. Are you working on building up your shoe collection or your savings for a down payment on a house? There is a huge difference between debt and cash when it comes to starting a marriage. I've worked with couples beginning life together under $100,000 of school loans and credit card debt. The burden can be smothering, and it often becomes the dominating issue for many years of the marriage. What you do with your money today will have a profound effect on your future marriage. Start loving your future spouse now by practicing good stewardship."
Want to win a copy of Money? 20 Copies Up for Grabs!
The Blogference is giving 15 Kindle versions and 5 paperback versions away! Just click the "Like" button to enter!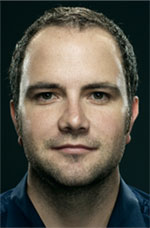 About Jamie Munson
Executive Pastor of Mars Hill Church
Click here to read more about Money on The Resurgence, including free content from the book.
Purchase the book for you or for those whom you lead for just $5 on Amazon!