Too often our evangelistic approach looks more like a firework display than a simmering fire.
Campus Crusade National's Leadership have asked every campus team to come up with an Evangelism Plan for this year. As we talked through this at UC Davis it became clear that we needed to think critically about the evangelistic culture we are trying to build. We need to have tactics for the year that flow from our overall vision of reaching the campus. Through this important and lively discussion, a few disturbing trends about our approach to ministry emerged.
From weekly, ministry-mode evangelism times ("Randoms"), to Campus-Wide Spring Outreaches, we too often go for big results in a short time, and the outcome is usually more harm than good.
We discuss how we are going to 'reach the campus' then we go out in a specific time-frame, hoping to see something radical happen. I want to establish that I am a huge fan of Ministry Mode evangelism…if it's done well and with a healthy perspective.  There's been some great discussion on that subject (check out this short video discussion titled Ministry Mode Evangelism is Not Dead), so i'll address the negative things that come from how we do 'campus-wide outreach'.
A few years ago we started talking about how to reach out evangelistically in the Spring. A few students had an idea for a big outreach involving plywood, sharpies, flyers, and many gallons of paint. The physical, emotional, and financial cost was pretty high and the return seemed to be pretty small. The students were well-meaning and I don't want to disrespect them. Instead, I see how they were living out some philosophies that they have largely learned through us, CCC staff. While there are likely a few positive things that came from the outreach, we can learn more from the cost it had on the students, the movement, and our mission
So much time and energy went into it, that the capacity for living evangelistically afterward was pretty low.
We had something to 'hang our hats on', so the urgency of our need to reach out to the people around us was lessened.
The students had a "Copy/Paste" approach (heard of something that happened at a different campus and tweak it for our campus).
Creativity/Innovation were lost: Rather than thinking seriously about our own campus/surroundings, we tried to apply something from a totally different place. The campus likely saw how un-aware we are of our surrounding culture, or they just didn't notice at all.
We celebrated with the students the effort we all put in, then invited them to do some serious evaluation. The decision was to put a freeze on such efforts in order to seriously consider how to see the gospel carried throughout the whole campus, and start from there. We've been implementing a strategy with that long-term goal in mind. We have used the ultimate goal as a measuring stick for what we want to do and what we need to not do.
This fall, we have started thinking about some evangelistic efforts that could be considered 'campus-wide'. The Outreach is specific to the campus around us, and it makes a lot of sense for where the students in our movement are. Most of all, we know where we are heading, and we are trying something that will help us get there.  We would love to see some fire-works, but we realize that a constant smoldering of purposeful evangelism is where we need to be.
*Have you tried "Big Event" tactics, and what is usually the bottom-line outcome (cost/benefit analysis)?
*Have you seen 'trying to do too much too soon' hinder long-term effectiveness?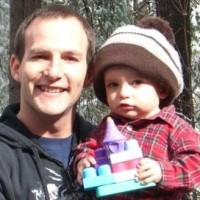 Dave Goffeney has been on staff for eight years and currently leads the Campus Crusade movement at UC Davis.