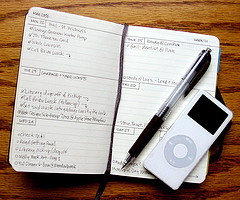 Too smart, too old. I talked to a few of my Chico State students who knew about the blogference and asked them for feedback. They all expressed positive comments about it, but all expressed reservations about commenting. By the way "too smart, too old" are their words, not mine.  I wanted to create space for students to share how they are actually using social media on their campus for ministry. I would ask that if you are not a student to only REPLY to comments, not add your own.
here are some general questions if you are wondering where to start or what to say:
how often do you check facebook?
what kind of cell phone do you have? do you check facebook on it?
do you or any other students you know actively use your campus website? why or why not?
do you share your faith online? why? how?
what are some specific examples of creepy Christian behavior online?
how much time do you spend on YouTube during a given week?
do you use YouTube to search for information?
I hope you know that as staff we value your experience using social media for ministry. Our strategies and ideas are nothing unless they connect with how you actually engage social media!